Campus Resources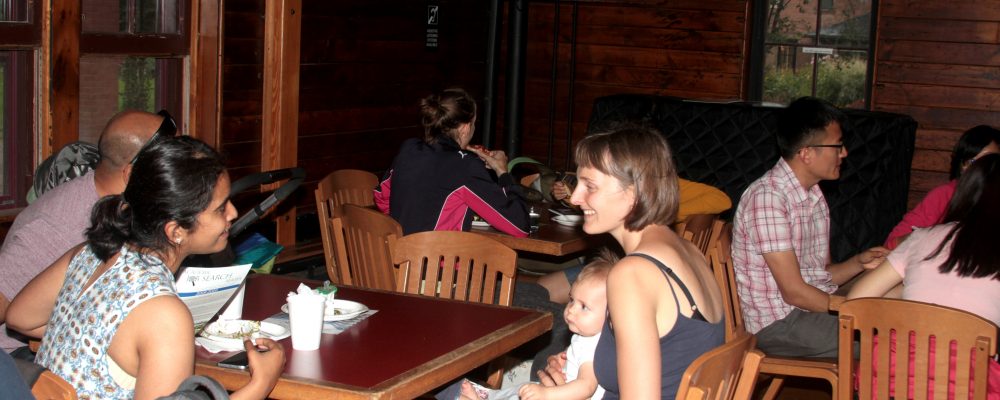 ---
Human Resources
Human Resources
Cornell Human Resources is a resource for information on procedures and policies with appointments, reappointments, and promotions. They operate Workday, where you can view your paystub history and update your contact information.
---
IDs and Building Access
When you arrive on campus, you will schedule an onboarding appointment with Cornell Human Resources. There you will receive your ID card. An HR administrator within your department will be in charge of getting you swipe access or keys to your building, office, and/or lab.
---
Mental Health/Faculty and Staff Assistance Program (FSAP)
The Faculty and Staff Assistance Program (FSAP) offers free and confidential guidance and support to benefits-eligible employees and their partners to address issues that may be affecting their personal lives and/or job satisfaction or performance. This confidential resource is part of Cornell's broad commitment to foster and support the mental health and well-being of the campus community. Urgent phone consultation is available evenings and weekends.
---
Cornell Wellness Program
The Cornell Wellness Program provides educational and physical fitness opportunities for faculty, staff, and their families to engage in healthy lifestyles that enhance the social and physical dimensions of life. Postdocs who are eligible and choose the Cornell Program for Healthy Living insurance package can access all Cornell Wellness services for free, including swimming pools, gyms, and day bags with sportswear.
---
Department of Inclusion and Belonging
The Department of Inclusion and Belonging is dedicated to creating a positive environment for Cornell's faculty, staff, and students by assisting in the resolution of discrimination, harassment, and bias matters; providing resources in the areas of affirmative action and diversity; and by addressing work-related issues that affect the life quality of Cornell's increasingly diverse employee population.
---
Resources for Parents and Families
Cornell Human Resources – Parenting
Cornell HR offers several resources for employees with families, including the following.
---
Cornell Human Resources – Child Care Grant
Cornell University's Child Care Grant Program helps faculty and staff pay for child care expenses by granting awards of up to $5,000 a year, tax-free.
---
Cornell Human Resources – Parenting Workshops
Cornell HR offers a free parenting workshop series multiple times a year for any Cornell employees and their partners.
---
Students with Families
The Students with Families program provides resources and assistance to students and spouses/partners with children, including information about lactation on campus and health insurance.
---
Cornell Child Care Center
The Cornell Child Care Center provides childcare and kindergarten prep programs to serve families in the Cornell community, including backup care.
---
Day Care and Child Development Council of Tompkins County
The Day Care and Child Development Council of Tompkins County maintains an extensive list of area child care providers. The council can interview day care providers, check references, help you write a day care provider contract, and provide a number of other resources. They can be contacted at 273-0259 or found at the Child Development Council website.
---
Resources for Safety on Campus
Cornell University Police
The mission of the Cornell Police is service. The Cornell Police perform the same basic activities as any municipal police department, in addition to activities specific to a university, including preserving peace, protecting life and property, and enforcing the campus code of conduct. They also offer multiple programs to protect your laptops and other valuables.  For example, the key-tag program allows you to apply for an ID tag to attach to your keys at Cornell Police headquarters (G2 Barton Hall). They will use the ID tag to get your keys back to you if they are ever lost on campus.
---
Gorge Safety
This website will give you information on gorge trails and safety, including giving alerts when gorge trails are closed for maintenance or for the winter.
---
Operating Status
The Emergency Management website displays whether the university is open or closed (for example, due to winter weather). Additionally, it offers information on road closures, construction delays, or other unusual events on campus.
---
SHARE
Sexual Harassment and Assault – Response and Education (SHARE) provides important information to the Cornell community about sexual harassment, assault, gender discrimination, and other forms of violence.